Recent news
Suntile launches 'Tile only' option for barns, stables, and other outbuildings
25 May 2013
Those whose work, hobbies or animals mean much time is spent in dark outbuildings will welcome the launch of Suntile's 'Tile only' product.
In making a 'Tile only' version available, Suntile is responding to popular demand for a simple product that allows natural light to brighten the interior of outbuildings such as: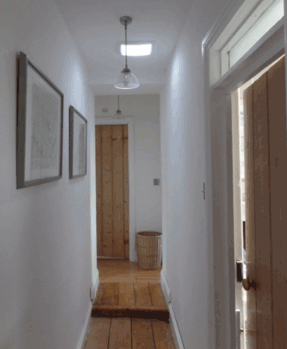 Suntile nominated for 'Best In Britain Invention'
24 August 2012
A totally British product, Suntile is delighted to have been nominated for the title of 'Best in Britain Invention' in the Great Exhibition 2012 Awards.
Inventor of Suntile, South Gloucestershire's Tony Skuse, was surprised to find out that his product had been put forward as a 'Best in Britain Invention'.
Positive reviews for Suntile products
August 2018
Tony.... Just had to send you a quick line to say.....Wow, wow, WOW!
One suntile kit installed and this lady in Dorset is absolutely thrilled.
A. Meadows
Hi Tony..... I just wanted to say thanks for supplying the two suntiles we have recently had fitted and also for sending a lens free of charge to replace the one damaged when installing. We have put one in a small room that had no natural light and we had to switch on the light whenever we used it.What a difference!! Now we only have to use the light at night so saving electric as well as making the room much more usable during the day. It looks a completely different room. The other one we placed half way down our hall way and again this has made such a difference to the look of the hall as it is has much more light. The installer who had not seen or fitted these type of things before was very impressed with the ease of fitting, value for money and seeing what a difference in light that they could make. Overall a great product which matched the advertising, we have already recommended them to family and friends.
S. Mills